16
« on: August 16, 2015, 07:11:15 PM »
After nearly being rear-ended by a driver who wasn't paying attention, while carrying both of our bikes, I realized I needed to make it more obvious that my brakes are engaged or I am stopped... and I know I'm not the only one who wishes there was an easy solution...
From a tailing drivers view, my Saris Bones 3 completely blocks the 3rd light, and the bikes partially obscure the main lights, so I walked around work (auto parts store) and found everything I needed for a trunk rack mounted center brakelight.
I used a Blazer box trailer LED Brake/tail/turn strip (waterproof) a male and female trailer wire strip, waterproof heat shrink connectors and some regular taps for inside the trunk. I wired it up, tapped into one side's brake light circuit, and strapped it in... done.
With one bike, the bike goes in the middle position, as usual, and the light bar goes in the rear most straps. When done and back in the garage, loosen the brake light straps, remove brakelight, remove bike, stow arms back and re-strap the the light.
With two or three bikes, the light bar can be Velcroed to a top tube.
When time to remove the rack, unplug the light, remove rack as usual, tuck wire in trunk.
If you try this... MAKE SURE the strip is LED or taping in to one circuit will overload the circuit if you use a strip with regular bulbs and don't wire it separately.
Light...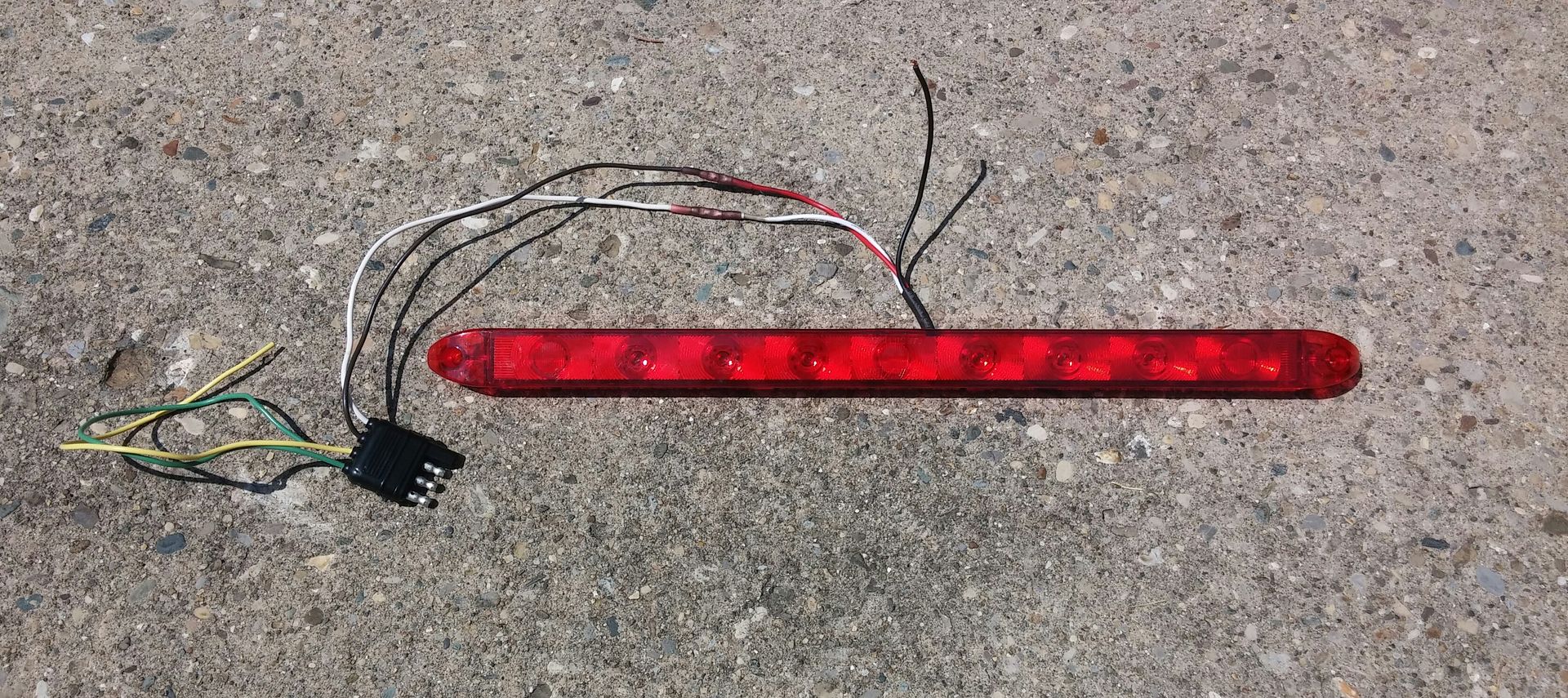 With bike...
No bikes and arms down to clear garage door...